Primary Palette
Elizabethtown College blue is the anchor of our brand palette. It is appropriate for all College communications and should take a primary role in any visual communications.
PMS 2945
C100 M73 Y20 K5
R0 G75 B152
HEX #004B98
Secondary Palette
Our secondary palette comprises four supporting tones that can be used along with Etown blue to bring depth, variety, and visual hierarchy to any layout.
PMS 289
C99 M84 Y45 K51
R10 G34 B64
HEX #0A2240
PMS 485
C6 M97 Y100 K1
R225 G38 B28
HEX #E1261C
PMS 298
C65 M10 Y1 K0
R61 G181 B230
HEX #3DB5E6
PMS Cool Gray 3
C21 M16 Y17 K0
R200 G200 B200
HEX #C8C8C8
Typography
The Etown typography consists of one display font, one supporting and copy font, and one general use font.
Gotham is Elizabethtown College's brand consistent font for large blocks of body copy and supporting text. The Office of Marketing and Communications (OMC) has purchased the necessary font license to use Gotham for commercial uses, but this does not allow for sharing the font with others across the campus community. This font should not be used unless the license to use the font is purchased. If this is not an option, the font Verdana may be used in its place, as it almost universally available and is suitable for all Etown communications.
Display Font
Clarendon Bold Condensed
The Clarendon Bold Condensed font has a classic feel, carries a sense of weight and prestige, and is easily readable.
This font should only be used for headlines and at large size.
Supporting And Copy Font
Gotham
The Gotham font is clean and modern. It adapts easily to changes in size, retaining legibility and clarity.
This font is suitable for subheads and all body copy.
General Use Font
Verdana
Like Gotham, Verdana is clean and modern. It is also an almost universally available font, making it ideal for day-to-day communications.
This font should be used as a desktop font whenever Clarendon and Gotham are unavailable. It is suitable for all web, email, and online copy. It should also be the default font or all documents produced by Etown staff and administration.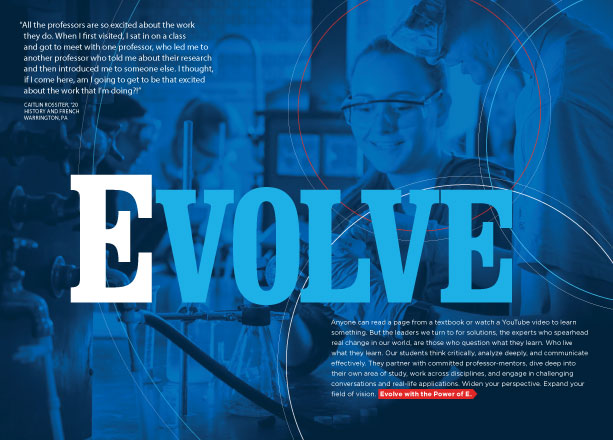 E Words
Using a headline treatment of emphasizing the E in a key headline word—such as Elevate or Engage—is an effective way of reinforcing the Etown brand. However, this treatment should be used strategically and sparingly to punctuate communications. If overused, the treatment could fall victim to a sense of "sameness" and lose its effectiveness. Use it the way you might use an extremely potent hot sauce. A dash here and there can liven up a dish and wake the senses, but dousing the entire plate would render the meal inedible.
When using E words with this headline treatment, be sure that they are always a single word, not part of a sentence or short phrase, and the emphasized E is at the beginning of the word. Additionally, E words must always be set in Clarendon Bold Condensed, and the E should be slightly larger in size than the rest of the word. E words are always reproduced in two colors, with the initial E set in the first color (usually the brighter of the two colors) and the rest of the word set in the second color
Line Art Textures
Line art textures may be used to add dimension, texture, and a sense of movement to layouts. The lines should be predominantly set in white, with pops of color from the secondary palette, typically red or light blue. They are useful as image overlays. These textures work  particularly well in combination with the E words headline treatment or the Big E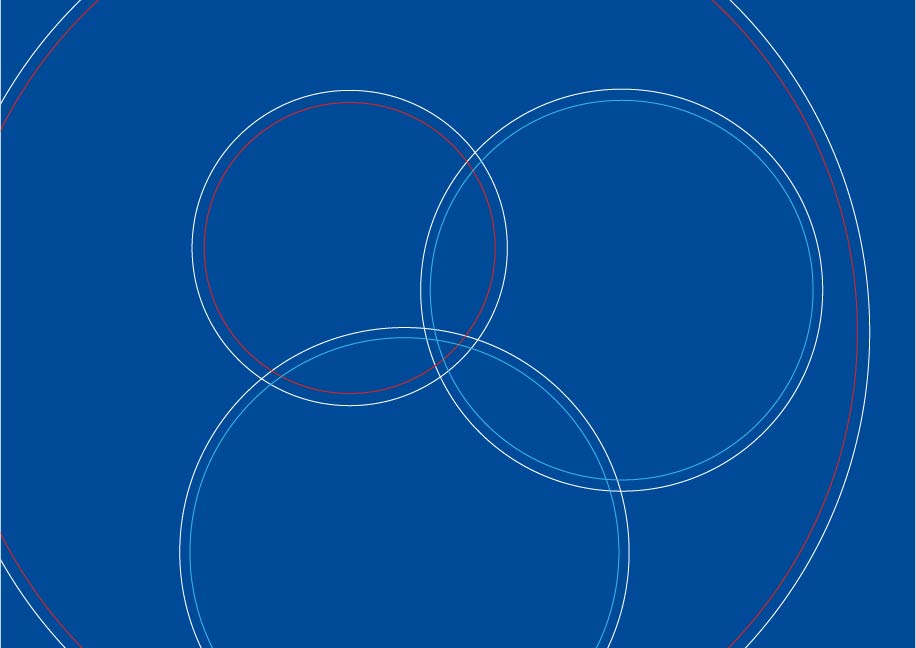 The Big E
The Big E is a graphic element that may be used as a decorative component in College communications. While based on the form of a capital E set in Clarendon Bold Condensed, it has been altered somewhat and is not the same as the letter E set in that font. Therefore, it should only be reproduced from original vector art, as provided by the Office of Marketing and Communications. The Big E is not an approved College logo. Therefore, although it is a useful graphic device, it should not take the place of an approved logo on College communications.
Photography
Photographic style is a powerful vehicle for conveying the spirit of our culture and the lived experience of our brand identity. When capturing photography, be sure to focus on locations and situations that are specific to our campus and nowhere else. All imagery should support our brand characteristics. For photography please visit Elizabethtown's Flickr site.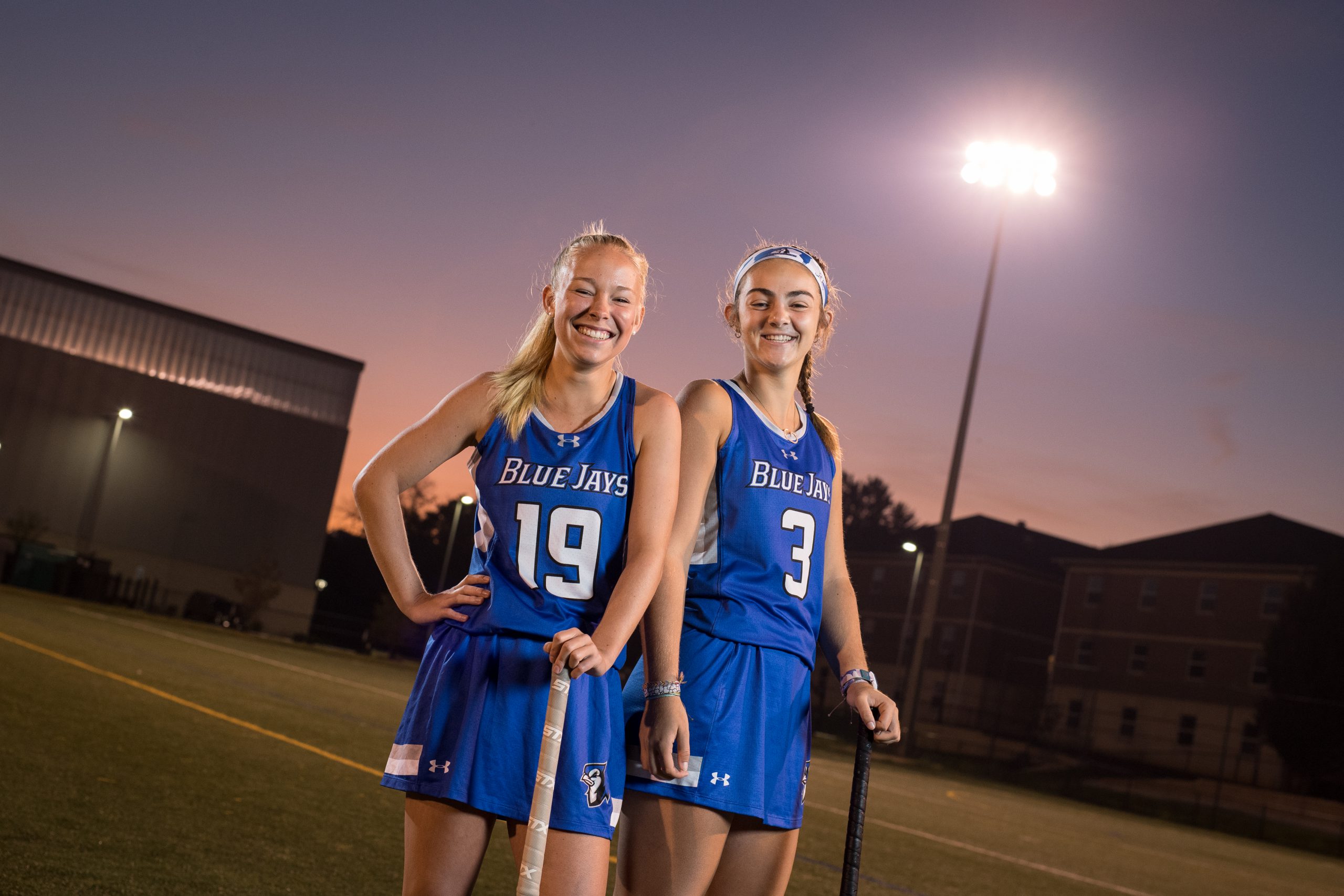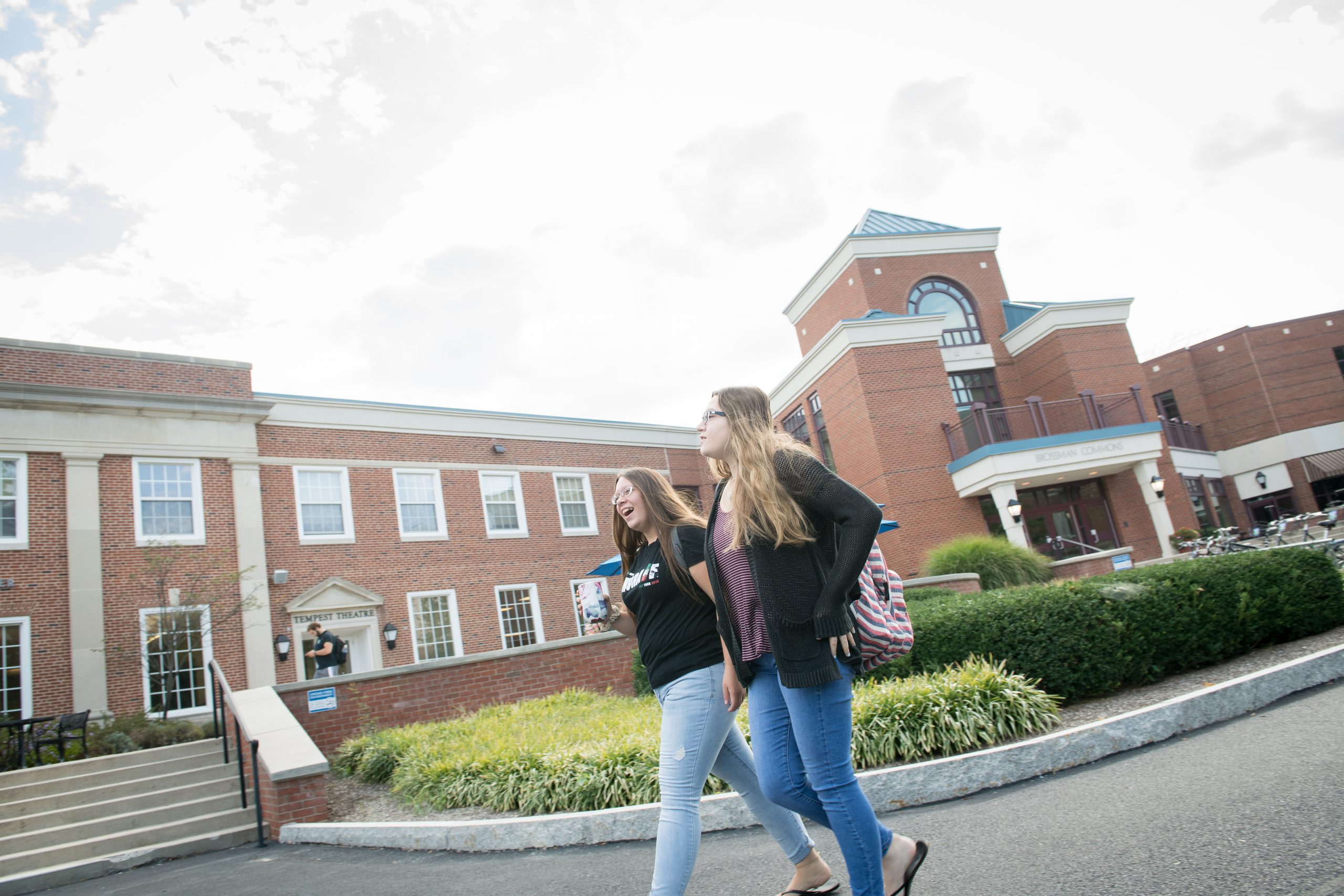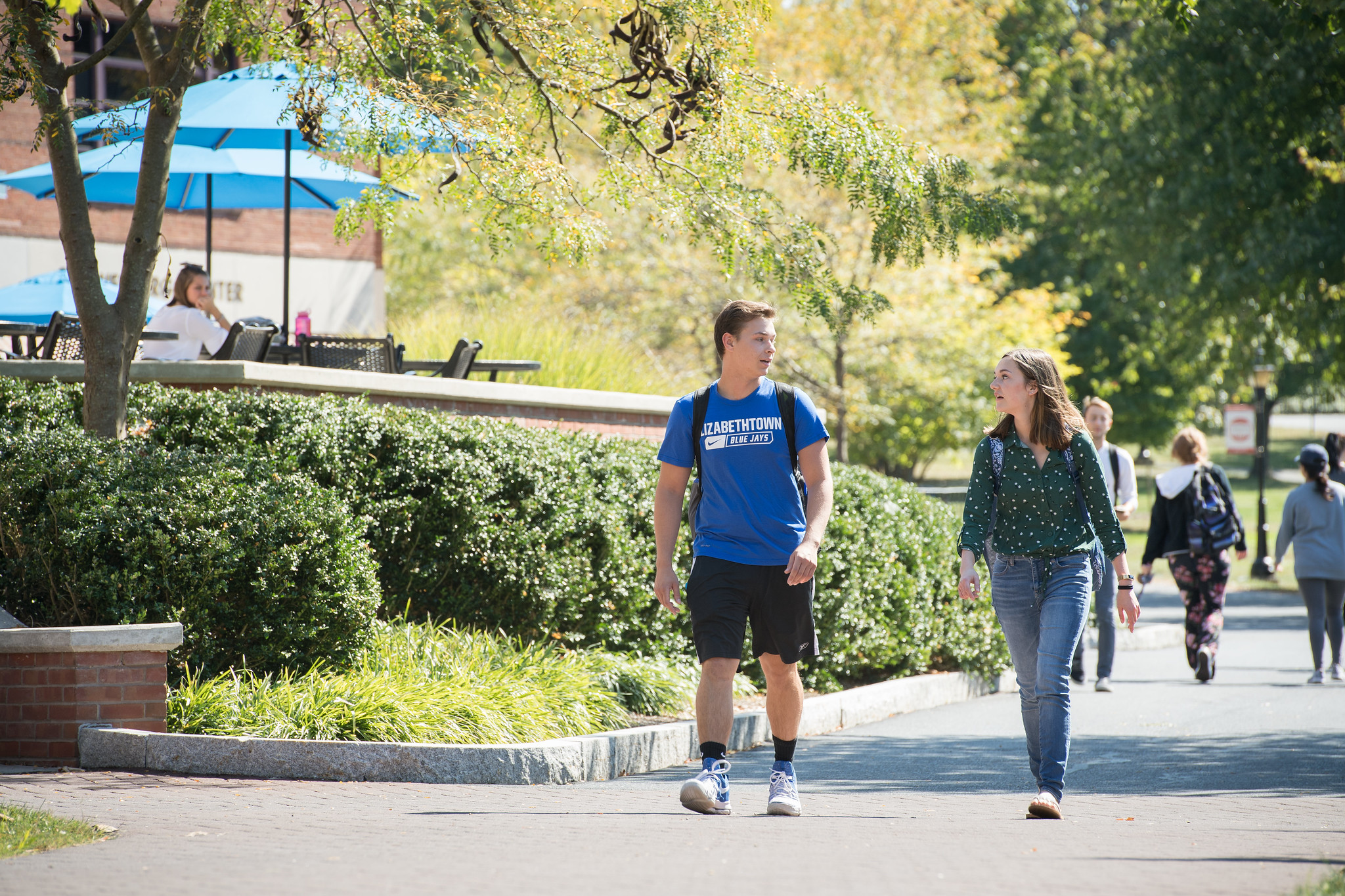 © 2020 Elizabethtown College